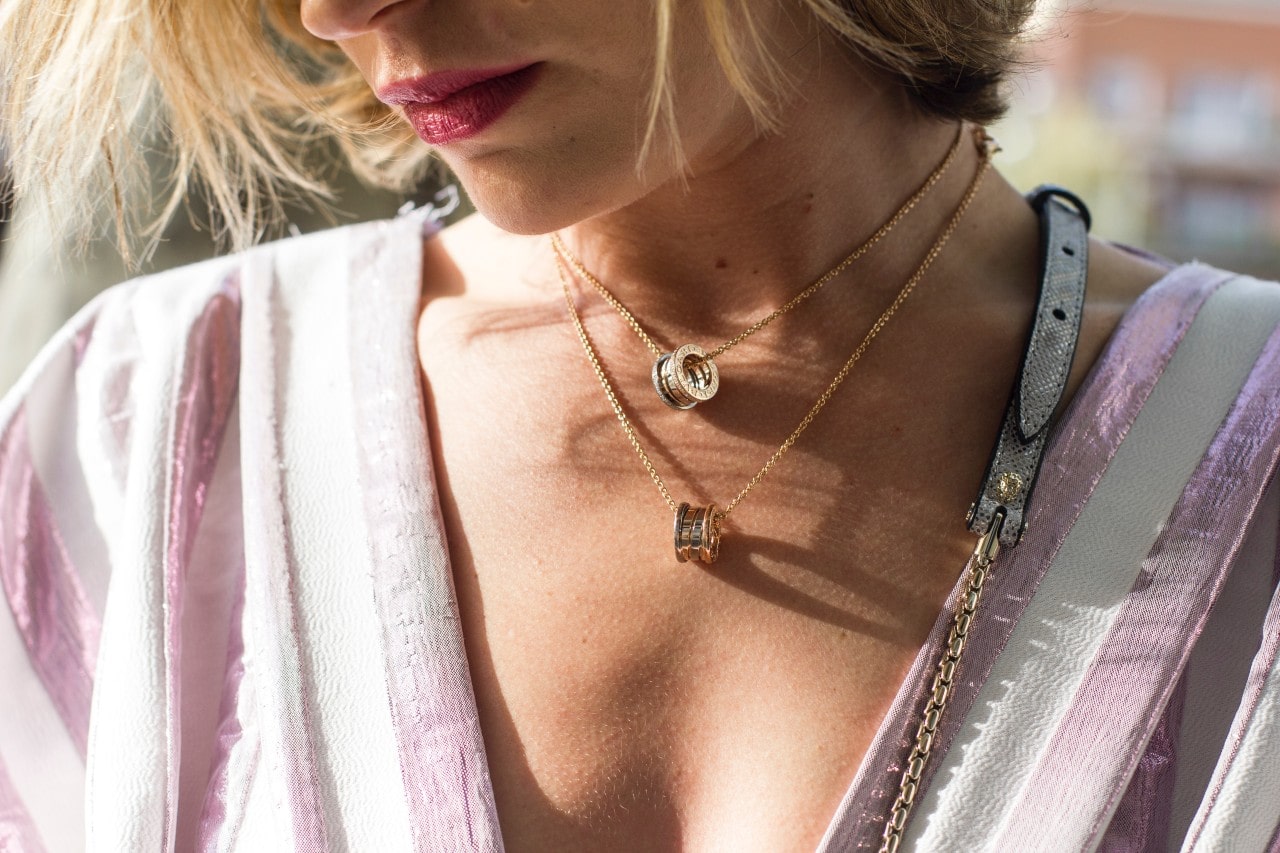 As you begin building your summer jewelry collection, you will want to consider what styles will best suit special occasions and outdoor adventures. For instance, the jewel tones and heavy, elaborate chain necklaces of fall and winter are better left behind in favor of more versatile and brightly colored pieces. Our experts at Saint Cross have put together a list of necklace styles that will suit your summer looks perfectly.
Trendy Chokers
Choker necklaces are ideal for summer wear. Their close-fitting form is perfect for outdoor activities such as a trip to the amusement park, a backyard volleyball game, or an afternoon on paddle boats. They will glitter beautifully in the light of the summer sun.
A choker will bring sparkle and color to your ensemble without getting caught on your hair or clothes or getting in the way of your activity. Choose a lighter piece if you know you will be out in the heat for an extended period.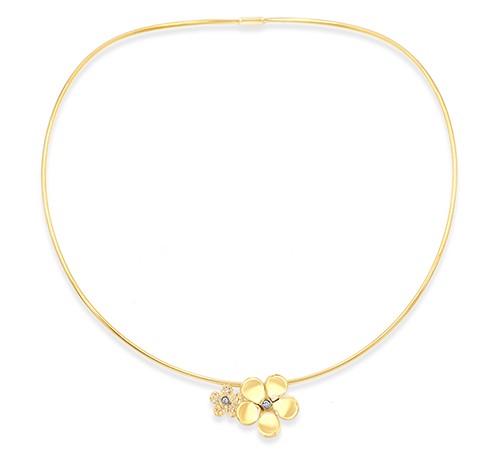 Delicate Chains
Pick light pieces with delicate chains to keep you from overheating for the especially adventurous days. A day at the beach or a night at the bars is a great time to sport a shimmering chain.
If you are lounging by the pool, walking on the beach, or attending an outdoor sporting event, a light chain necklace with a pendant or gems will produce plenty of sparkle in the sunlight without weighing too heavily on your neck. A piece like this 18K yellow gold necklace, for instance, will make an excellent addition to your summer wardrobe.
Durable Chains
If you plan to take an extended vacation this summer, you should pack smart. Necklaces that are best for traveling are durable and most resistant to getting tangled in your luggage. Chains with large links are ideal, as they do not tangle easily.
Chunky chain necklaces have been making quite a splash in recent years, and they will look great with all of your vacation ensembles. However, they can tend to be a bit heavy, so opt for more lightweight metals or pieces with hollow links to ensure you stay cool.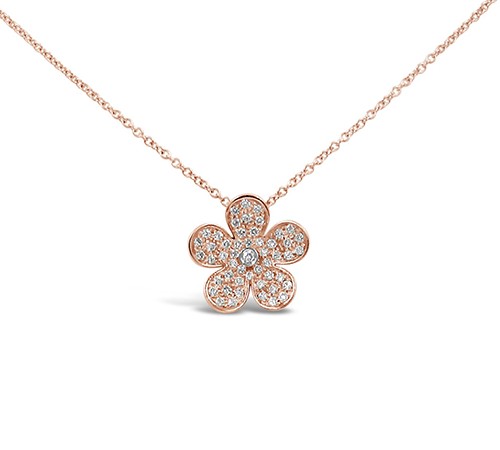 Minimalist Pendants
A great way to bring visual interest to your summer looks is with eye-catching yet versatile pendant necklaces. A minimalist pendant is an excellent option for the warmer months because it can serve as a stand-alone focal point piece or a layering piece that will provide variety to a jewelry ensemble.
Nature-inspired pendants will emulate the beauty of the world around you, celebrating the season. Sun, vine, and flower-shaped pendants are whimsical yet sophisticated, ideal for warm-weather looks.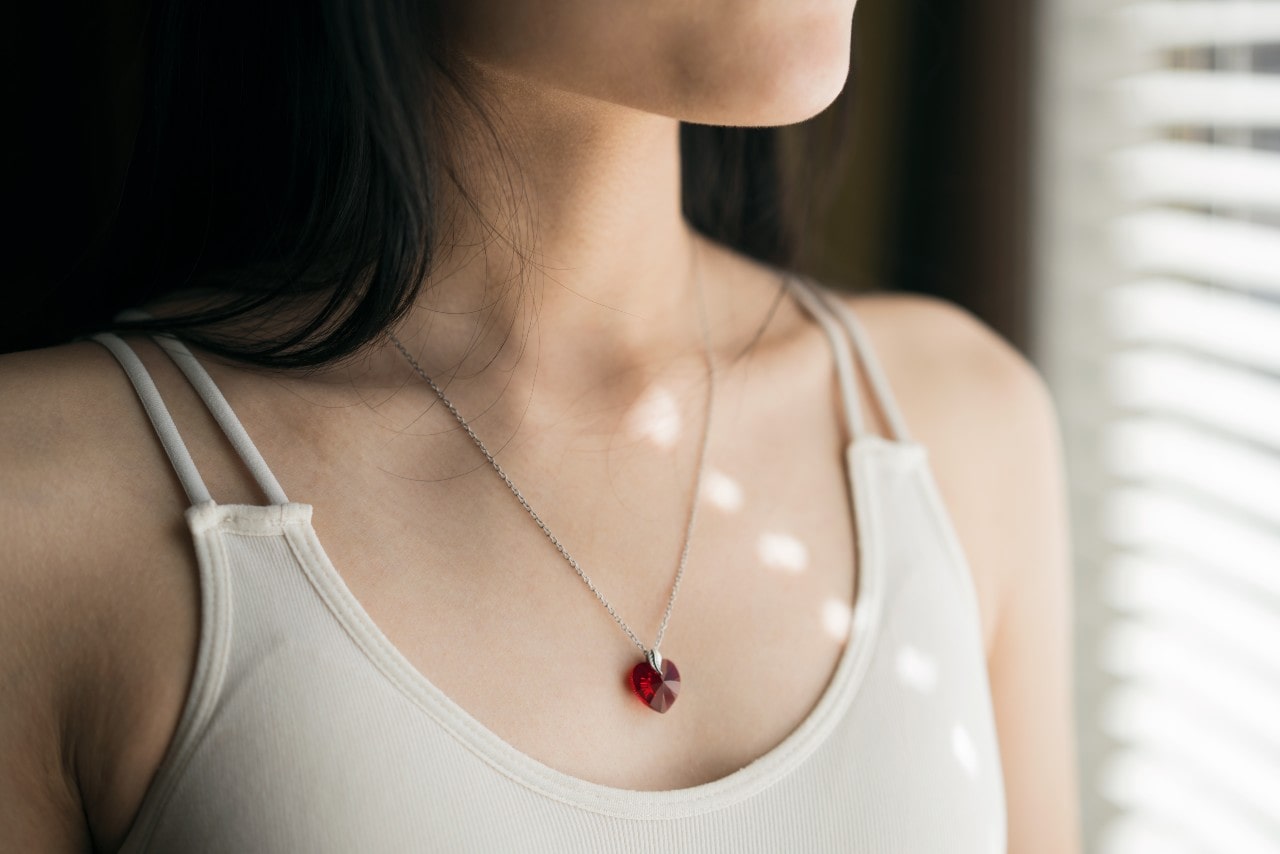 Shop Summer Necklaces at Saint Cross
We at Saint Cross are committed to providing quality jewelry and customer service to every person who walks through our doors. We stock our Los Angeles jewelry store with cutting-edge styles and collections from some of the world's most reputable brands. Book an appointment to meet with our highly experienced team, who will be happy to help you find the perfect summer necklace.