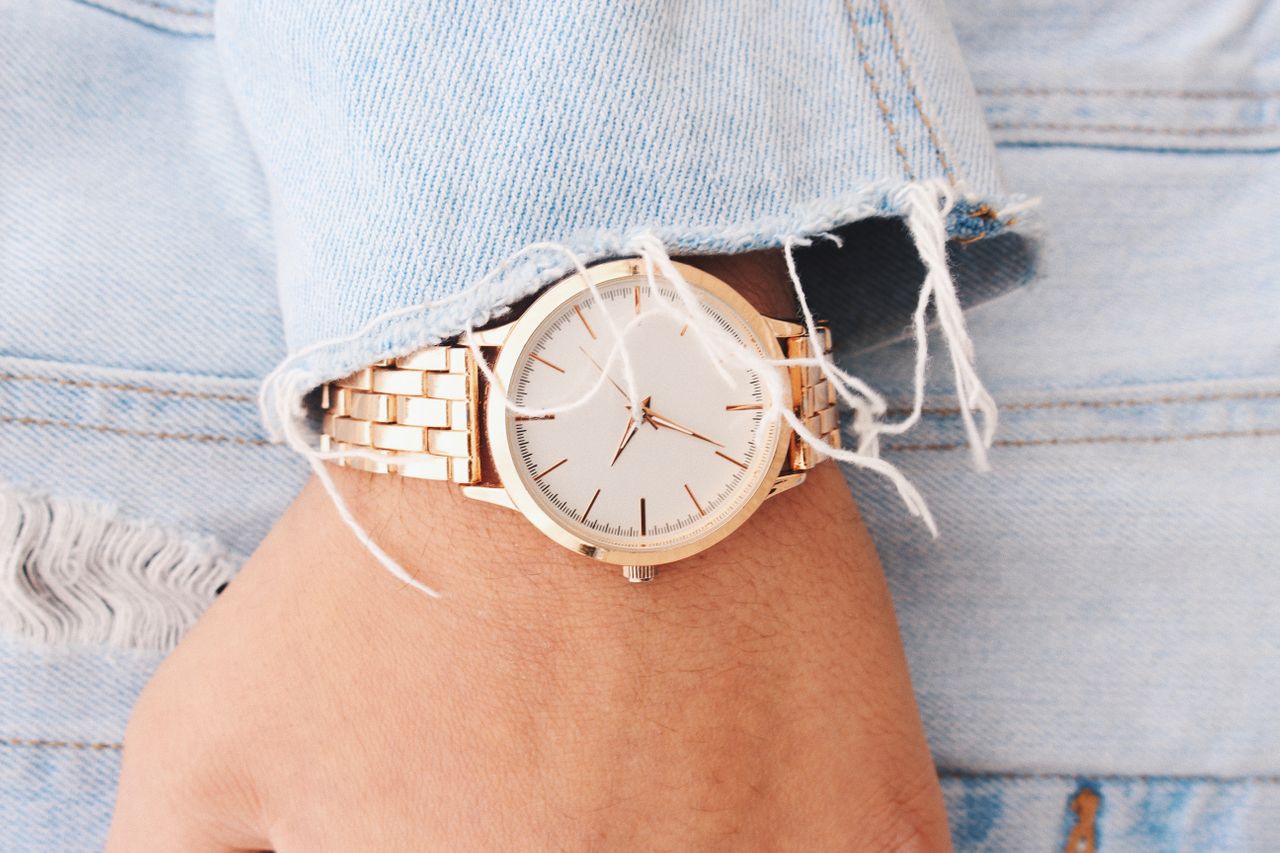 Now that winter has faded away, wildlife and greenery are reviving. Green covers the landscape while hyacinths, dandelions, and tulips blossom in the fields. Celebrate this time of beauty with a luxury timepiece, a magnificent and intricate combination of science and art. These fashionable pieces are awe-inspiring and perfect for donning during the warm and colorful parts of the year.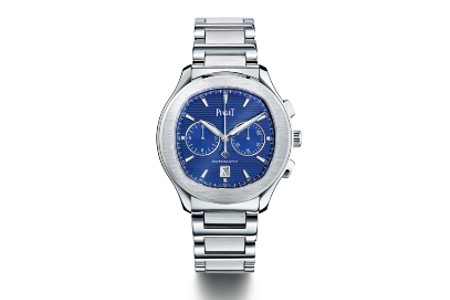 Tell Time with All the Colors of the Wind
Now that rich color has taken over Los Angeles, a great way to celebrate it is to wear a timepiece just as colorful as the petals of a flower. There are plenty of watches out there that do this, some of which are more understated than others. While there are watches that showcase a rainbow of colors, some achieve a more subtle effect by sticking to one and doing it well.
This bright blue and stainless steel watch is an exquisitely beautiful and fashionable piece. Not only does its blue dial produce an enchanting burst of color, but its hands utilize luminosity technology that makes them glow in the dark. It also features self-winding, otherwise known as automatic movement, that allows the watch to charge using the body's natural movement.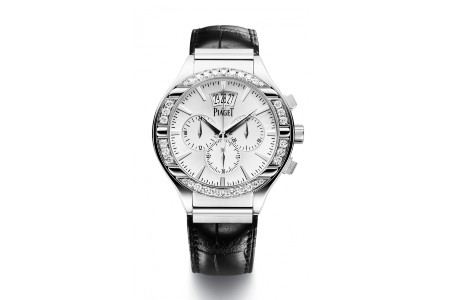 Explore a Lap of Luxury
There are few better ways to recognize the majesty of nature than through precious metals and diamonds. Creating a display of glamor and light, they represent the sun's rays bringing their heat to the land and ridding us of the cold Los Angeles winter. They are also beautiful and fashionable, which is always en vogue.
This 18k white gold and diamond watch is a captivating piece that ensnares any viewer's attention. The case's white gold material exudes a stylish luxury while the brilliant and dazzling diamonds inlaid in the bezel have a nearly hypnotizing radiance.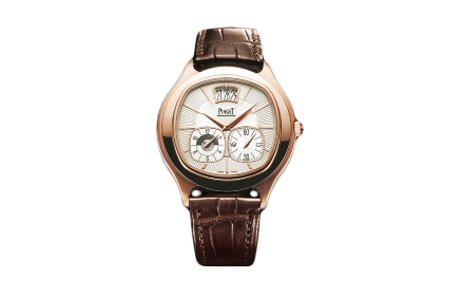 Make a Stylish Statement
It is a great time to sport an eccentric timepiece. Like the first blossom of flowers, these watches stick out from the crowd. While colorful and brilliant materials are a great way to do so, unorthodox shapes and dials make them even more daring. As round shape cases are the norm by a significant amount, a non-round case makes them a bit more unusual.
This eccentric dodecagonal 18k rose gold wristwatch is among the most unusual but fashionable watches out there. With its round and square combined shape, it draws the eye with its fashion-forward silhouette.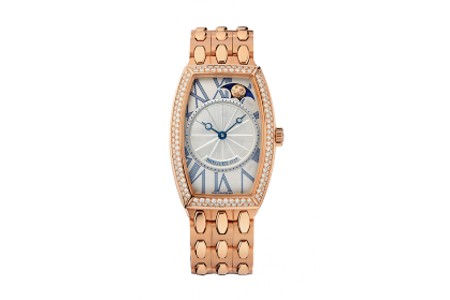 Pink Magic
Rose gold is an excellent choice for a nature-inspired design. While this metal is traditionally used for women's watches, it has recently become trendy to ignore these traditions and wear whatever satisfies your personal aesthetic. A pink timepiece can bring together an unusually creative and enchanting outfit.
This 18k rose gold and tonneau-style watch is ideal for wear with any beige or colorful suit. A tonneau-style case is a perfect way to evoke elegance and sophistication. These barrel-shaped designs are slender and thin to easily wear with a suit or another type of fine clothing.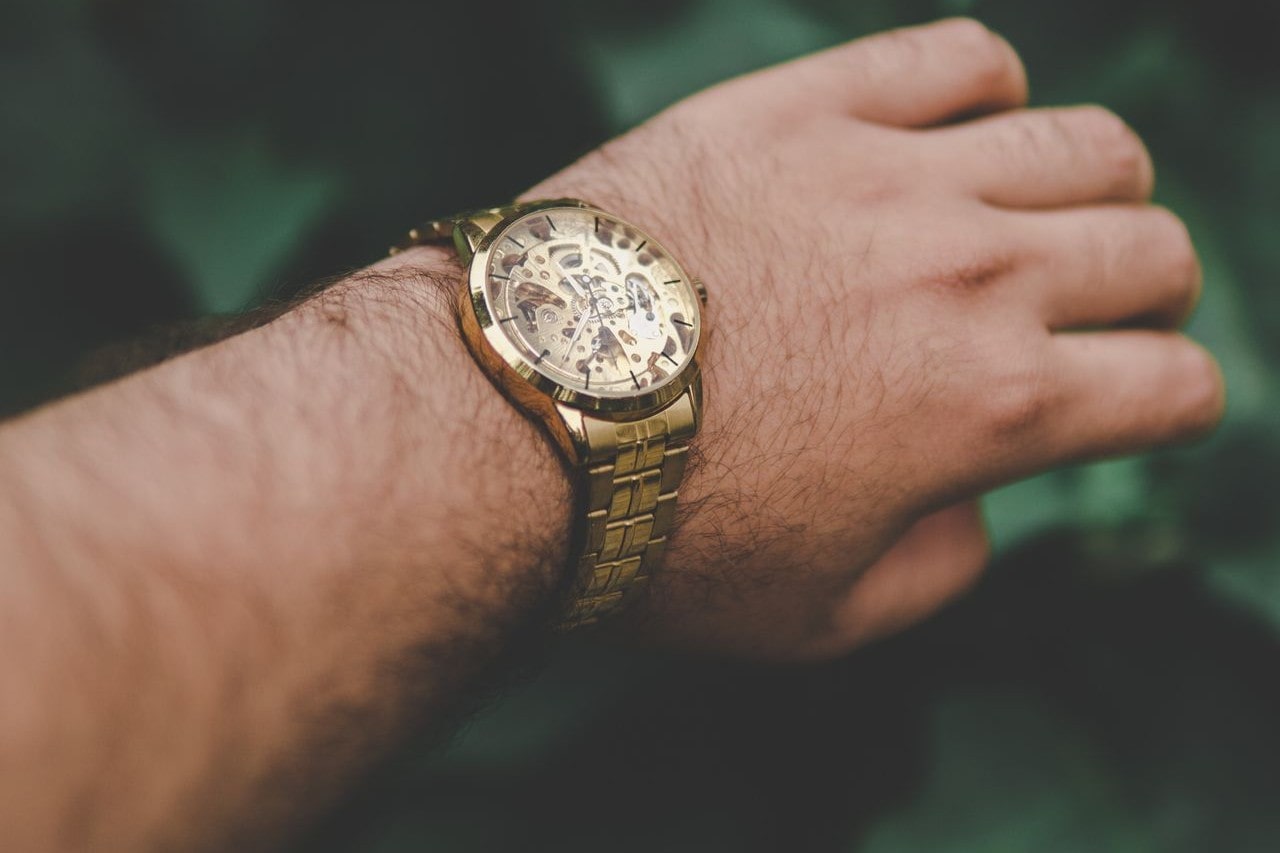 Be Inspired by Nature with these Watches at Saint Cross
At Saint Cross, we are sure to have the most gorgeous and sophisticated pieces that Los Angeles, California has to offer. With our excellent luxury designer timepiece and jewelry selection, we can offer everyone the slice of high-end fashion they deserve. Whether you are coming from Beverly Hills or Santa Monica, we will be overjoyed to help. Call us at (213) 738-0808 for more information on our selection.