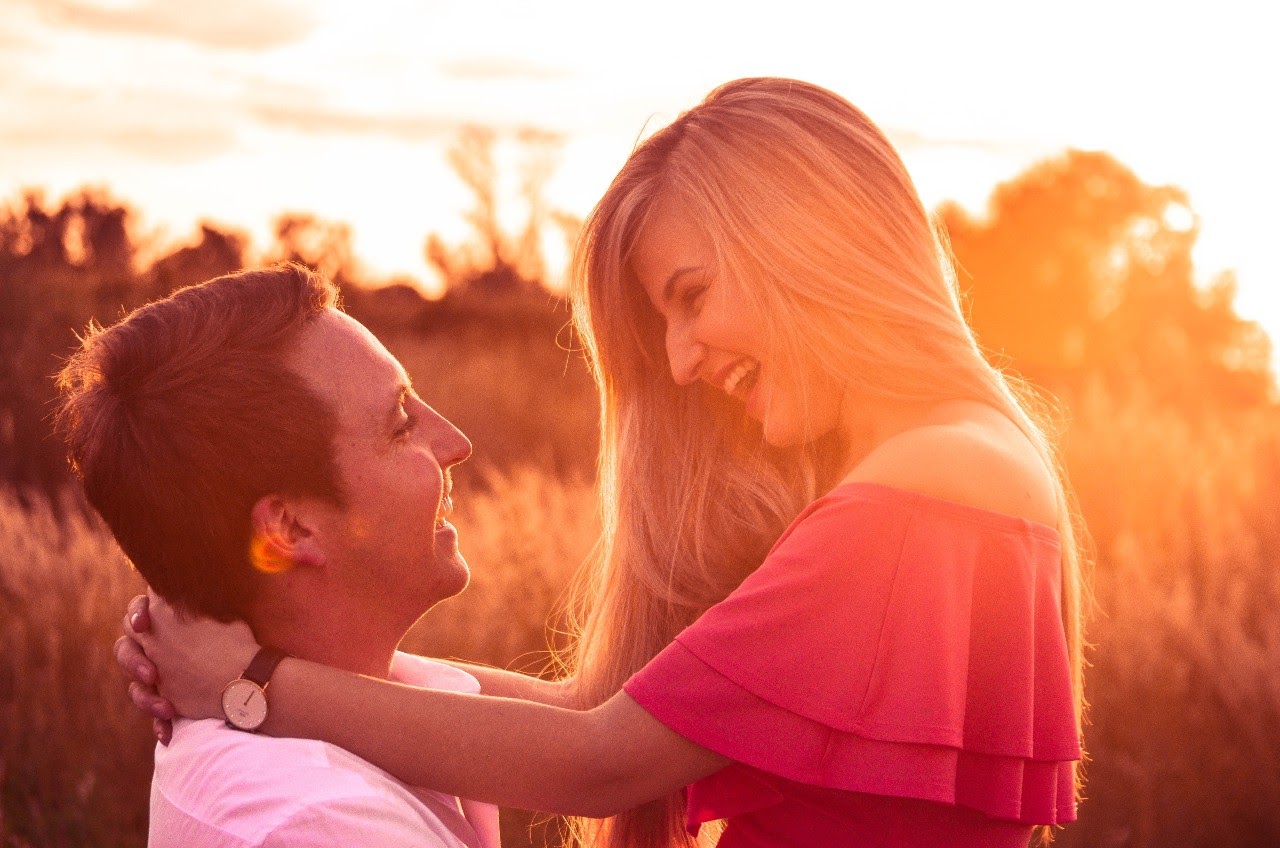 Watches are more than functional. Serving as symbols of success and professionalism, watches allow women to show off their unique style both at work and play. You might don a luxurious watch for a special presentation, a night out with your close friends, or on a special date with the one you love. At Saint Cross, we love helping shoppers find exceptional watches from top designers. Here are some of our team's tips on selecting diamond accent watches for women.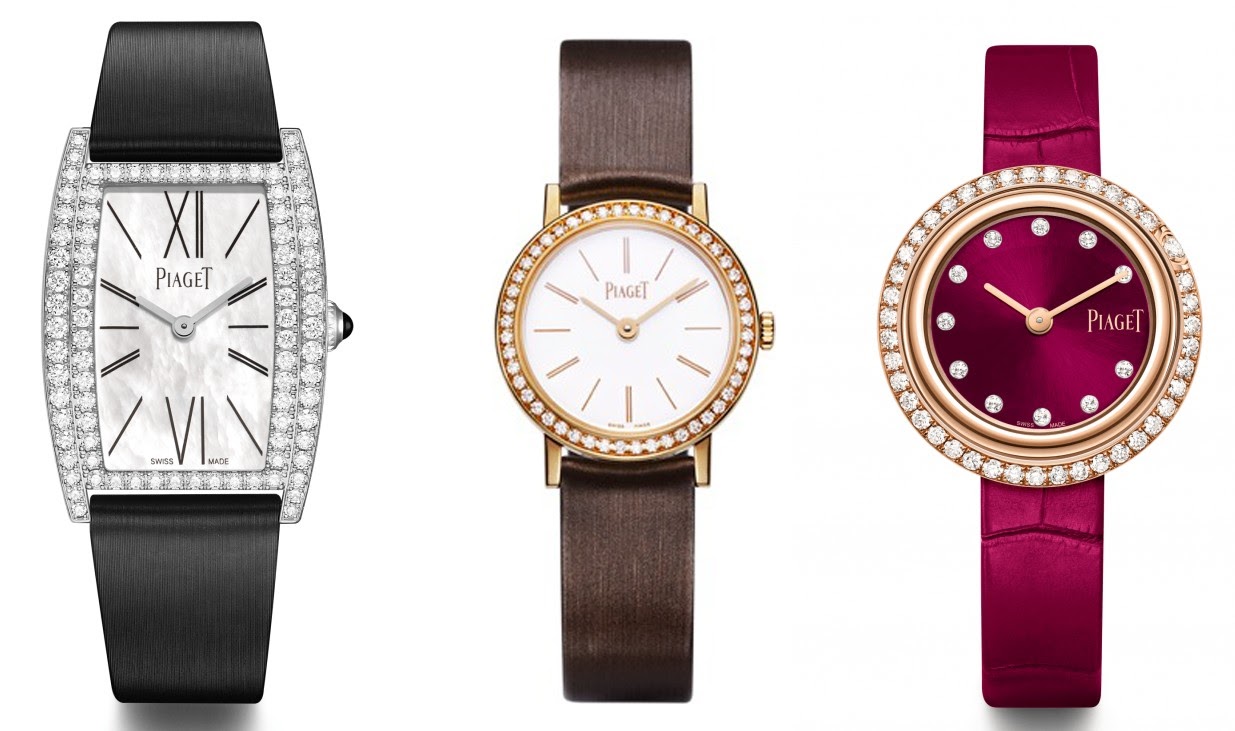 Piaget
When it comes to watches, Piaget is synonymous with both quality and style. Here are some of the most exciting designs from this acclaimed brand.
Altiplano: We're especially fond of one of their signature collections, the Altiplano line, which features high-quality watches with an ultra-thin, feminine feel. For an unforgettable choice, consider this luxurious design boasting a 24mm diameter, encircled by a diamond bezel. Featuring a scratch-resistant crystal face, you can be confident that this timepiece won't get easily damaged. Where luxury meets comfort, choose between a rose gold or brown satin band and display this one-of-a-kind aesthetic proudly on your wrist.
Possession: Another Piaget creation, Possession is a truly iconic timepiece and one of the most breathtaking diamond accented watches for women. This style boasts a rose gold case featuring 42 exceptionally cut diamonds. With a stark red alligator band, it's an iconic choice for those who appreciate the unparalleled mastery of Swiss watchmaking.
Limelight: Think an elegant women's watch can't also be functional? Piaget's Limelight design is ideal for ladies who need a workable watch that's also breathtakingly lovely. We adore the rows of diamonds on this delicate white case, as well as the mother-of-pearl dial and slim roman numerals. The meticulously detailed 18k white gold case is absolutely stunning and will easily dress up any office attire.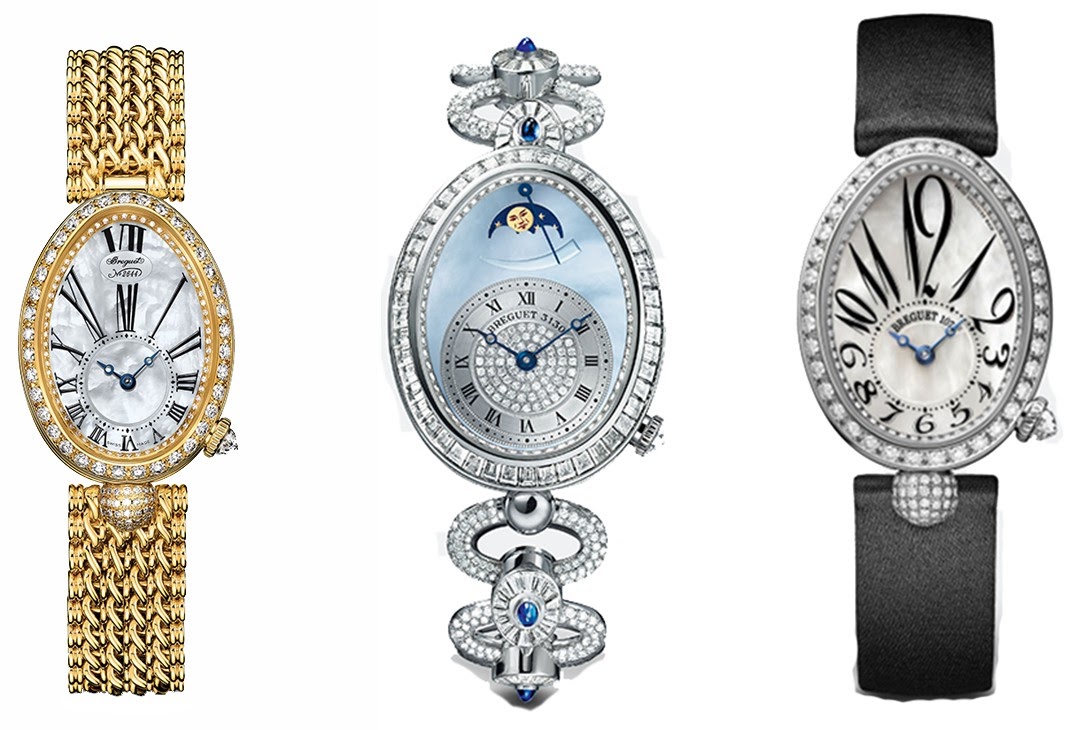 Breguet
Another top watch designer, Breguet is known for modern-day luxury that celebrates the majesty of the past. If you want to honor your royal side, the Reine de Naples collection is a regal option. Featuring a unique egg-shaped dial, this sophisticated line was inspired by one of the queens of Naples, Caroline Murat, who was also the sister of Napoleon. Elegant yet unique, these timepieces feature an array of unexpected touches, from flower and moon designs on the face to dazzling pearl bands.
Looking for a women's watch that's even more extraordinary? If so, consider the Snow Setting, now available on some Breguet models. Also known as 'random pavé,' this setting highlights close-set diamonds with minimal exposed metal. The end result is both luxurious and reminiscent of a winter's night, making a great holiday gift for yourself or someone special.
Discover the Most Luxurious Watches at Saint Cross
Based in Los Angeles, Saint Cross serves the jewelry needs of Southern California and beyond. Our clients can choose from a broad selection of timepieces, including trending diamond accented watches for women. Browse our collections online or book an appointment to meet with an expert in our showroom. We look forward to helping you stay stylish for years to come.