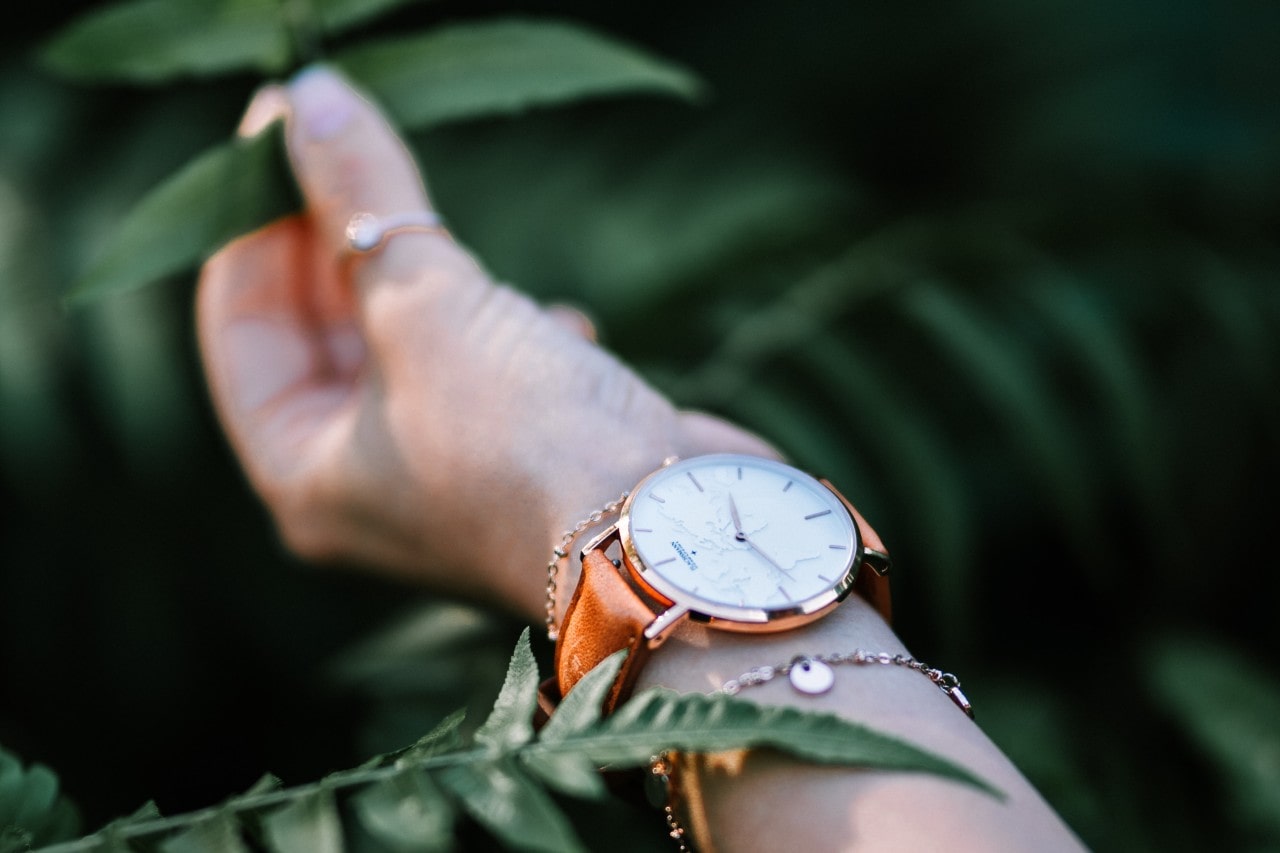 For Mother's Day, we traditionally give our favorite moms gifts to show how much we appreciate them. Finding a gift is easy, but finding the perfect gift is not. Sure, flowers and mugs are solid options, but they fail to impress in the way a luxury timepiece does. There are plenty — some might say overwhelming — of styles, details, and other options when buying a watch. Here are some things you should consider when giving the ultimate gift to the mother in your life.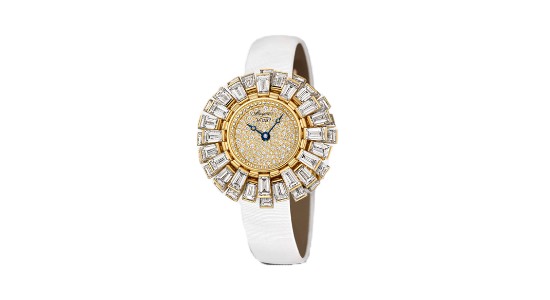 What's Their Style?
Before browsing, think about what kind of clothes they wear. Do they opt for casual, no-frills attire like jeans and a tee-shirt? Or do they pull out all the stops, donning elaborate dresses and blouses whenever given the opportunity? If they prefer the former, it may be best to find more minimalist pieces. Stainless steel, leather, and more classic style watches would be more suitable. Note that men's watches are not off the table when it comes to a gift for mom.
People who are more fond of the spectacular would be particularly fond of this Breguet Petite Fleur. With an unorthodox display of baguette-cut diamonds splayed out of the dial like rays of sunlight plus an 18k yellow gold face, this is a peerlessly extravagant marvel.
Are They Active?
Timepieces are more than just fashion accessories: they are helpful and practical tools as well. Athletes may find these useful in particular, as they often like to see how long it takes for them to complete certain milestones. Some watches feature complications, a horological term for features unrelated to telling the minutes and hours. For athletes, the chronograph is an essential complication, as it acts as a stopwatch. These pieces should utilize water-resistant materials like rubber and stainless steel to ensure that sweat doesn't hurt the timepiece.
This Breguet Marine is a truly high-fashion sports watch, featuring a chronograph, small second hand, and day/date all on an enchanting mother of pearl dial. The white rubber band and stainless steel case exude a reinforced but feminine style. Any fitness enthusiast will weep tears of pure joy when given such a fine gift.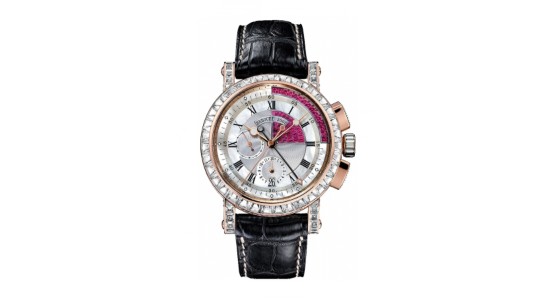 Are They Professionals?
For people who are required to look their best every single day, a watch is essential. They can complete an outfit as well as make one powerful statement: "I value my time." For a mother in the office, we recommend a balance of elegant style and calendar complications. One particularly vital complication is the GMT, which lets the watch check the time in multiple time zones. In today's world of remote work, it is particularly useful.
This Breguet timepiece has a delightful, feminine 18k rose gold case with diamonds imbued on the bezel. With its elegant alligator leather strap, it is truly stylish enough to be a wardrobe mainstay. Once you throw in its GMT, day/date, small second hands, and chronograph, this can quickly become an everyday favorite.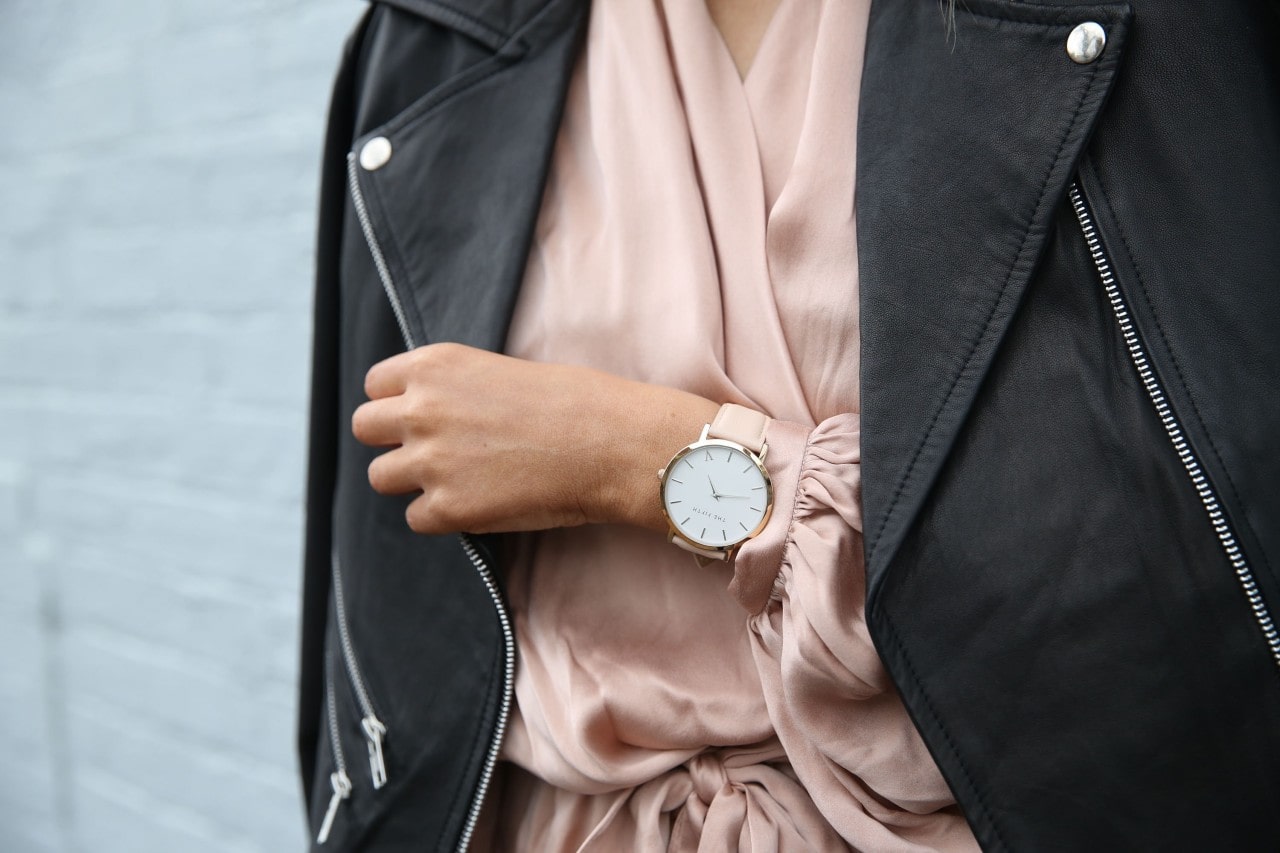 Find the Perfect Watch for the Perfect Mother's Day at Saint Cross
With decades of experience, we at Saint Cross have been serving the great city of Los Angeles, California through our showroom in Koreatown Plaza. Whether it's a luxury timepiece for Mother's Day or an enticing diamond engagement ring, we can help you achieve your wildest gift-giving dreams. Our team of trained and certified sales professionals is eagerly awaiting your arrival. To learn more about our magnificent, pristine, and luxurious showroom, call us right away at (213) 738-0808.