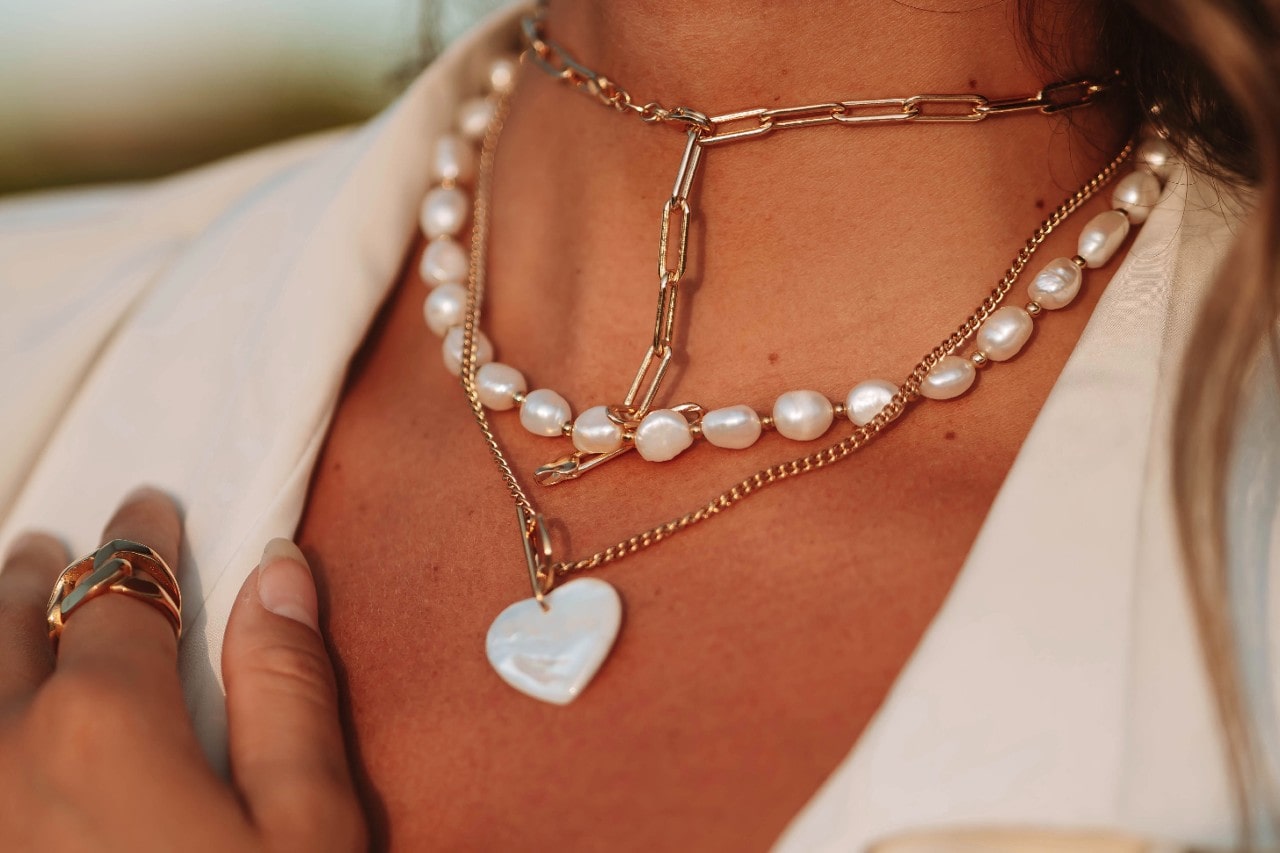 When it comes to gift-giving, there are few better options than fine jewelry. Jewelry is made of beautiful, breathtaking materials that can endure through the ages. Their reputation as luxurious accessories means they can be companions on any journey, providing style and elevating outfits all the while. Necklaces are a particularly excellent example. These pieces act as the focal point of an outfit, occupying the center of one's silhouette and tying the entire ensemble together. There is a lot to consider when buying someone a necklace, so here are our expert's recommendations.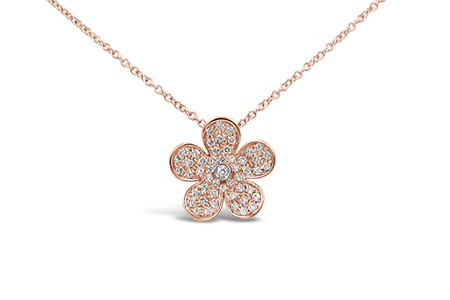 Metals Matter
When looking for a necklace, choosing the type of metal is a great way to start the process. Sterling silver has a bright gray hue that evokes sophistication and elegance. It is also durable and affordable. Meanwhile, gold is more spectacular and expensive. White, yellow, and rose gold each exhibit their own gorgeous color. Rose gold is particularly suitable for Mother's Day presents, as it exudes a feminine aesthetic.
This 18k rose gold and diamond necklace has an enchanting radiant look that is nearly unbeatable in charm and boldness. Not only does it feature that enticing pink hue, but it also showcases an array of brilliant, beautiful diamonds.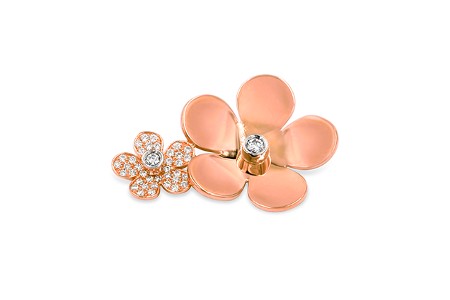 Emblems and Motifs
Many designers choose to incorporate popular imagery into their pieces. One of the most popular examples is the heart. Heart-shaped motifs or pendants can be somewhat simplistic, though other designers may choose to elevate this classic motif with diamonds, intricate metalwork, and abstract details.
There are many more motifs than hearts, of course. This 18k rose gold floral necklace has an exquisite flower cast in gold. Gardeners and plant enthusiasts will love this piece, as it is both highly fashionable and instantly recognizable.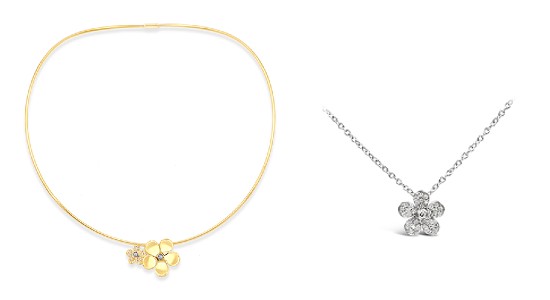 Designer Details
There are a wide variety of jewelry designers out there. While the sheer multitude of them may lead one to think they are all the same, this is not the case. Each jewelry designer has its own signature approach and reputation. In a few cases, the mere mention of their name adds value to the piece. If your loved one has a favorite designer, this makes narrowing down your necklace choices even easier.
For example, Garavelli is one of the most well-regarded jewelry designers in the world. This Italian company has a storied history of making pieces for celebrities for decades. Perhaps the most famous example is the fact that President Barack Obama presented first lady Michelle Obama with one of the brand's exquisite pieces.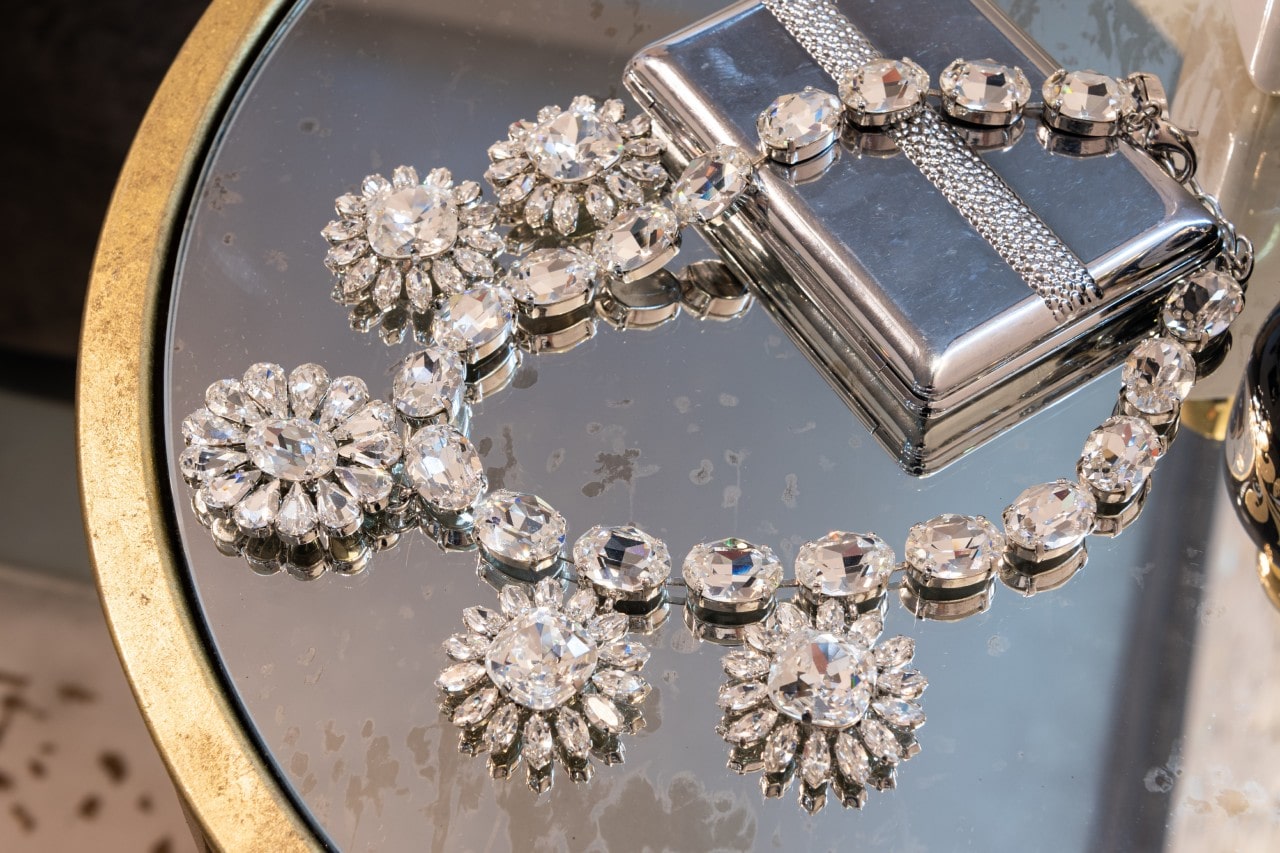 Make Mother's Day Perfect with a Necklace from Saint Cross
Only Saint Cross has the customer service you and your family deserve. With trained and certified staff as well as an intimate Koreatown showroom, we can give you an unforgettable gift shopping experience.

In addition to necklaces, we also offer magnificent earrings, fashion rings, bracelets, bridal jewelry, and high-end timepieces. You can also reserve an appointment online for a more personalized trip to our store. Contact our store in Los Angeles, California at (213) 738-0808.