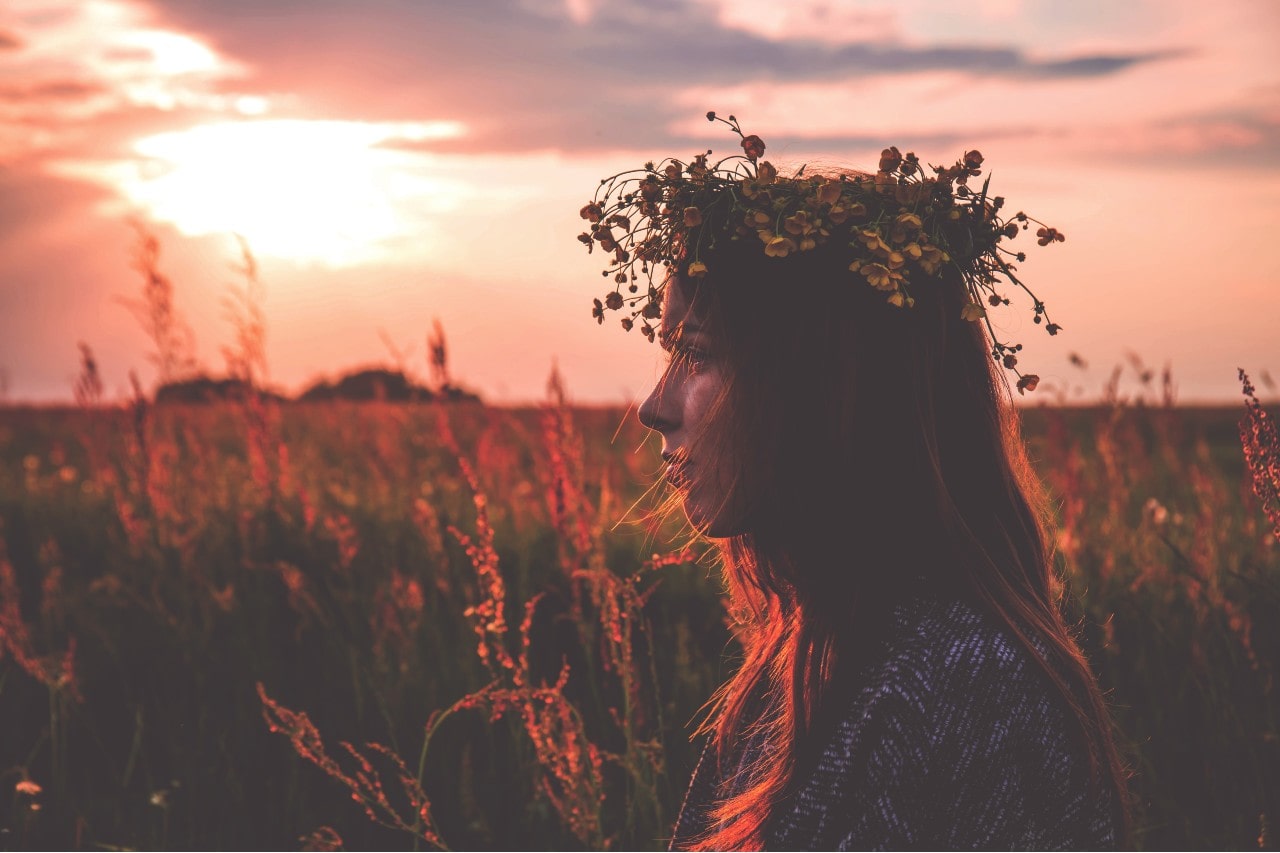 Bring a bit of warmth and whimsy into your looks this spring with eye-catching, floral-inspired jewelry. 2022 has seen renowned designers adding flower, petal, leaf, and vine motifs to their marvelous collections. We have put together a guide to the floral pieces that will fit seamlessly and fashionably into your spring wardrobe.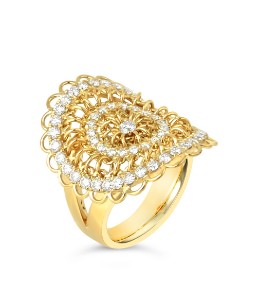 Statement Rings
Though they may be small, one or two bold statement rings can serve to pull a look together. As you use your hands throughout the day, these rings will catch the light and capture attention. Pieces featuring glittering floral motifs or vibrant gemstones organized in the shape of a flower will imbue an outfit with undeniable exuberance.
Express your personality via a trend that has picked up a lot of steam in the past few years: ring stacking. Choose one or two focal point pieces like this intricate, diamond-studded gold ring. Pair them with some thin band pieces of the same shade of yellow gold or mix it up a bit with silver or rose gold for a combination that expresses your unique style.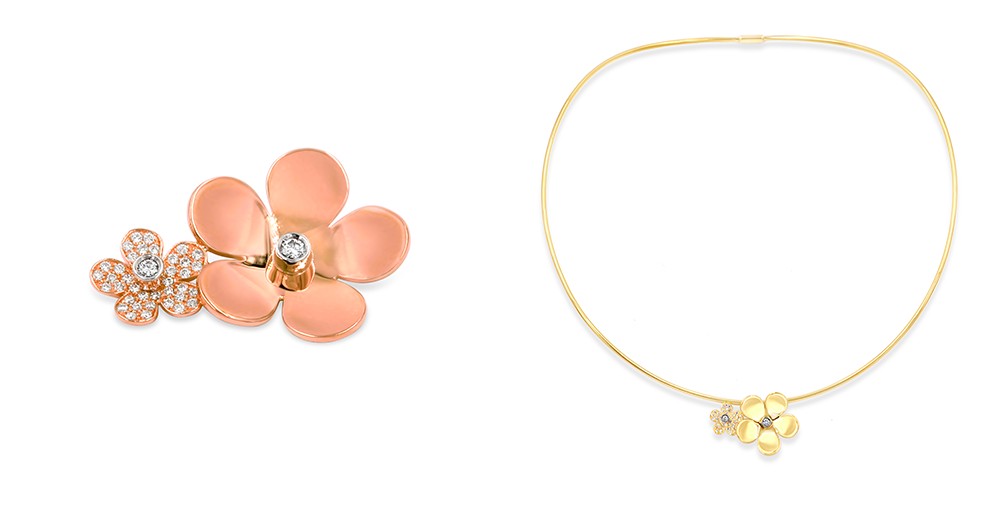 Layered Necklaces
Equal in popularity to the ring stacking trend is necklace layering. Create a dynamic distinctive look with necklaces of varying weights and styles. The focal point of a layered look should be a mid-length piece that draws the eye like this luxurious yellow-gold flower pendant necklace.
From there, you can add another longer chain necklace dotted with plenty of dainty flower motifs or petal shapes, for example, to create a cohesive spring-inspired aesthetic. The soft hue and subdued shine of a string of pearls would also go wonderfully with whimsical floral pieces.

Attention-Grabbing Earrings
Choose a pair of floral earrings to frame your face and give any outfit a touch of spring freshness. Whether it is a bold, oversized pair of hoops engraved with vines and blooms or a dainty pair of daisy drop earrings, these playful pieces are sure to garner plenty of attention.
These rose gold flower pendant earrings wrought in romantic rose gold will meld seamlessly into day-to-day wear or pair beautifully with a little black dress on special occasions. They can add an exquisite splash of color.
Trendy Bracelets
A versatile piece of jewelry like a bangle or chain bracelet is essential to any well-rounded collection. This spring, opt for joyful, bright-colored bracelets with nature-inspired elements like flowers, vines, and so on.
Resurrecting early 2000s styles, millennial jewelry is characterized by vibrant, contrasting colors and nostalgic symbols like butterflies, hearts, and flowers. A beaded bracelet dotted with playful floral motifs would pair well with a few more refined metal bangles or chain bracelets for a trendy aesthetic.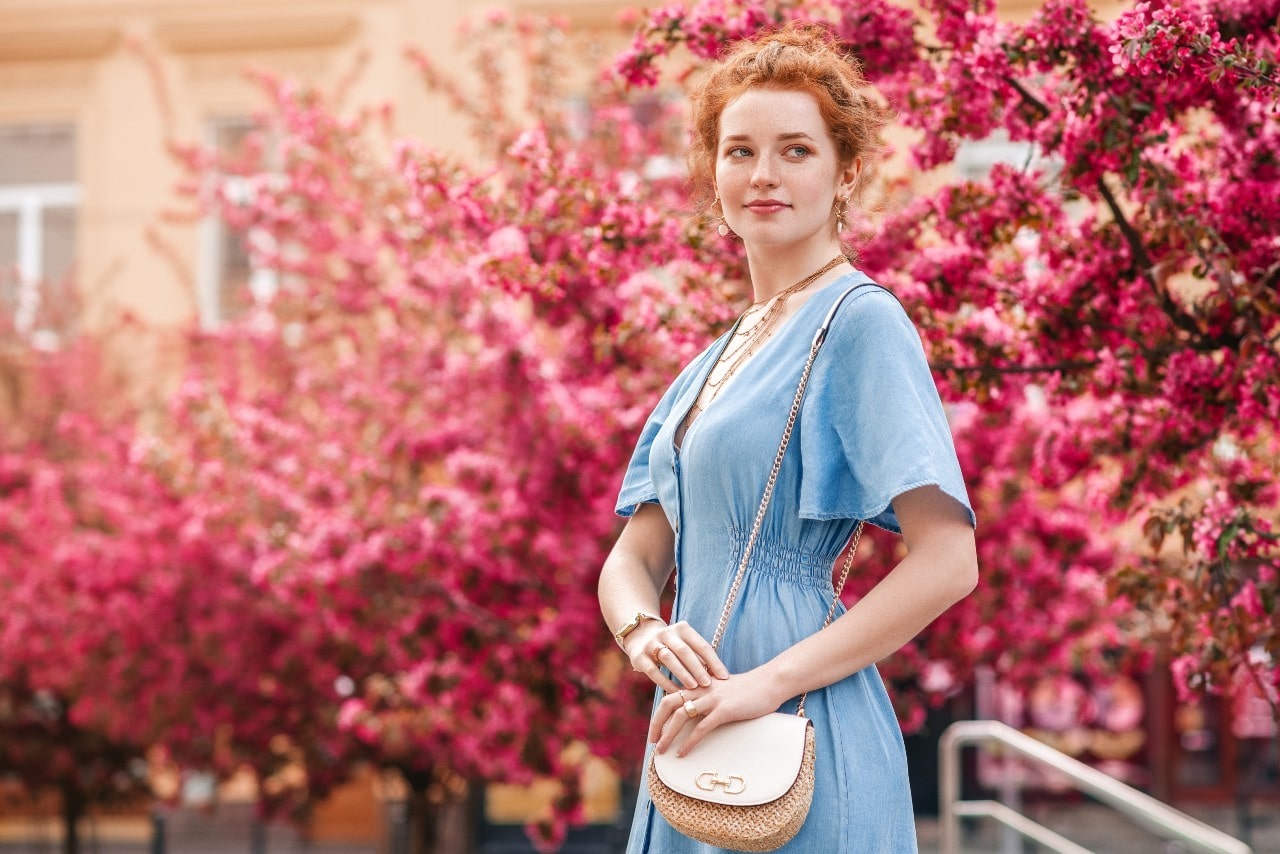 Shop Floral Jewelry At Saint Cross
Your search for high-quality designer jewelry and exceptional customer service ends with Saint Cross. Our Los Angeles jewelry store is stocked with stunning collections from renowned designers and staffed with highly experienced and amiable personnel. We will love to help you find the perfect pieces of spring-time jewelry to accent all of your light-hearted looks this season. Request an appointment to meet with us in our pristine showroom today.